Rain all night confined us to our tents for the night, but it cleared up in the morning. We set out north from the campground, and a further 15km up a logging road to the trailhead. It was chilly, and still a little damp, but we soldiered on and quickly emerged into the alpine, where we were greeted with...SNOW! WTF??!?!?!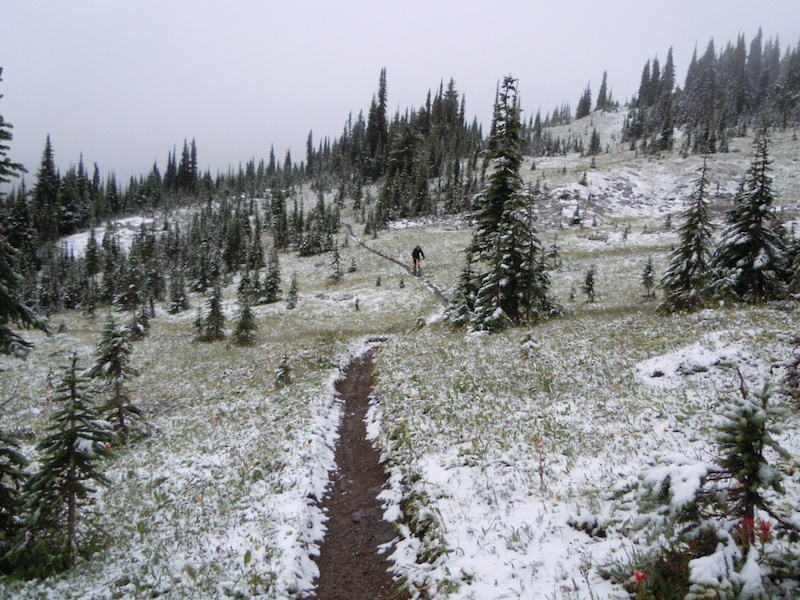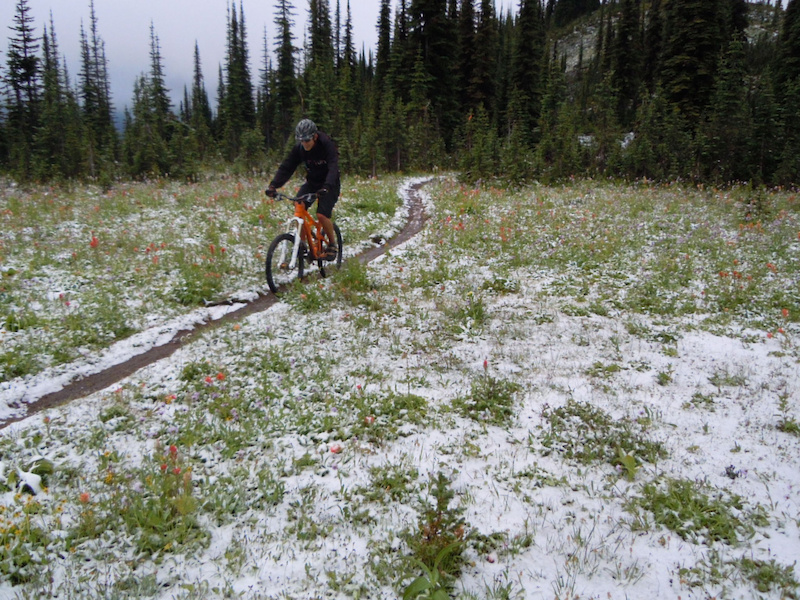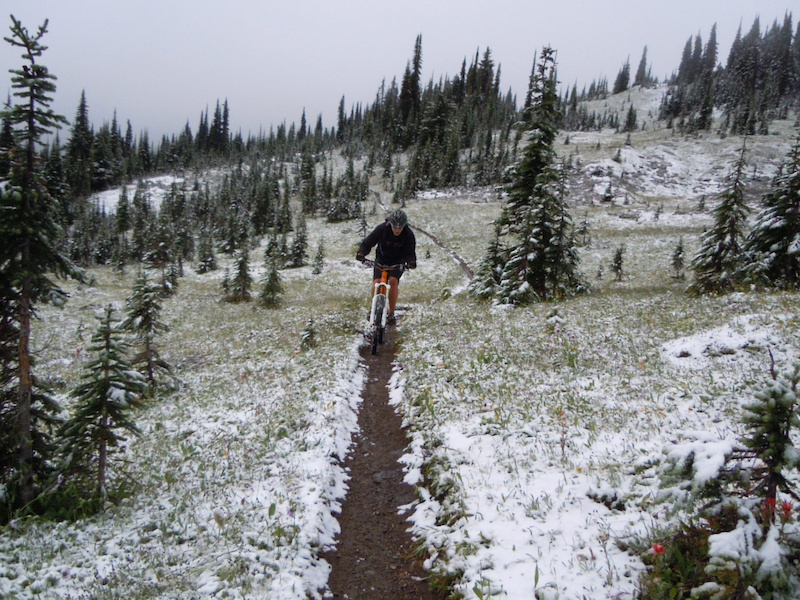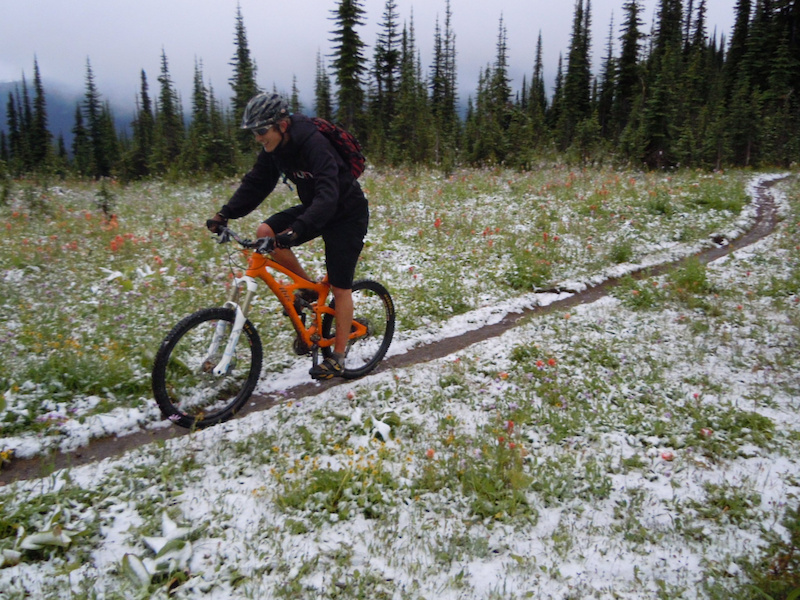 Revelstoke: Where it rains in the winter and snows in the summer
We were the first group out on the trail, and the snow forced us off our bikes in some sections and made our feet cold. When I realized that we were only halfway to the hut, we actually turned around, until we encountered another group who convinced us to finish off the trail. I led the rest of the trail to the cabin, sometimes through 1 or 2 inches of wet snow, where someone from the other group was thoughtful enough to bring a lighter so we could get a fire going. After spending some good time in the hut warming up, we set off for the 11km back to the car (the full 18km is rarely done, rougher, lots of hike a bike apparently, maybe for a nicer day!).
The snow had melted a little and there were lots of other riders heading out to the cabin. It was actually quite tacky near the car, and the fun descent was over way to quickly!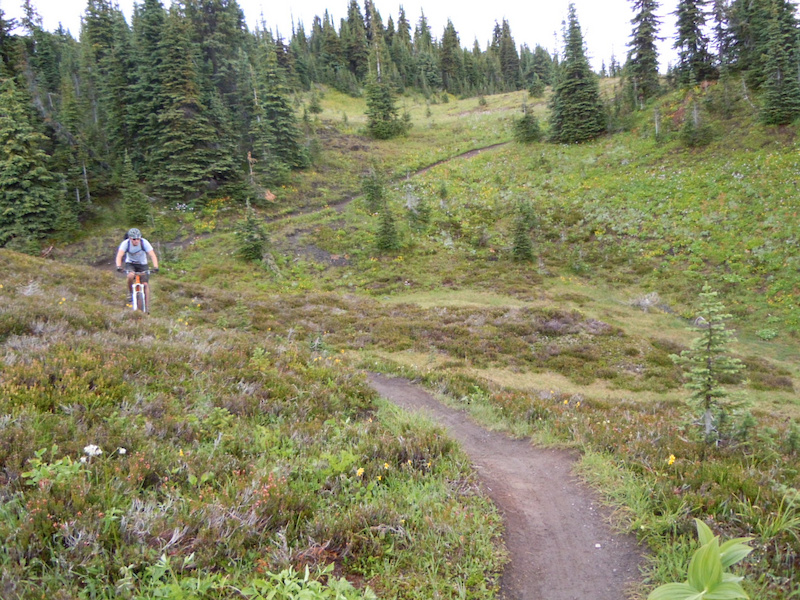 So much room for activities!
Although the cold, faux turn back, and time at the cabin made this ride take longer than expected, we still headed the short distance to Revelstoke to ride a short loop at the Mt. Macpherson trails. A quick look at the trail kiosk, which included recommended directions of travel for every trail (super clutch), I was able to piece together an awesome loop. We also ran into the super fit
Mel B
, who gave us some suggestions (which I actually ignored, sorry Mel!).
We climbed up, and rode this super fun and flowy awesome trail. Bill challenged me to not pedal the whole trail, and it was easy to rip up the trail by pumping the contours. Picture Soft Yogurt, but much flowier, and without the BMX track look.
The second small loop we did had some more technical features: rocks and roots, which became challenging as the daylight faded under the dark tree canopy. Back at camp, we were pumped to spend a clear night in the hammocks!