With nice weather, we were stoked to get in a big day of riding.
We started by pedalling up (yes, pedalling up) the Mt. 7 FSR, 14km and 1100m vertical to the top of the paraglider launch site. Bill rocked the climb on his 40lb 8" bike like a champ. With 4km to the top, we were offered a ride, but Bill declined as he wanted to finish the job himself.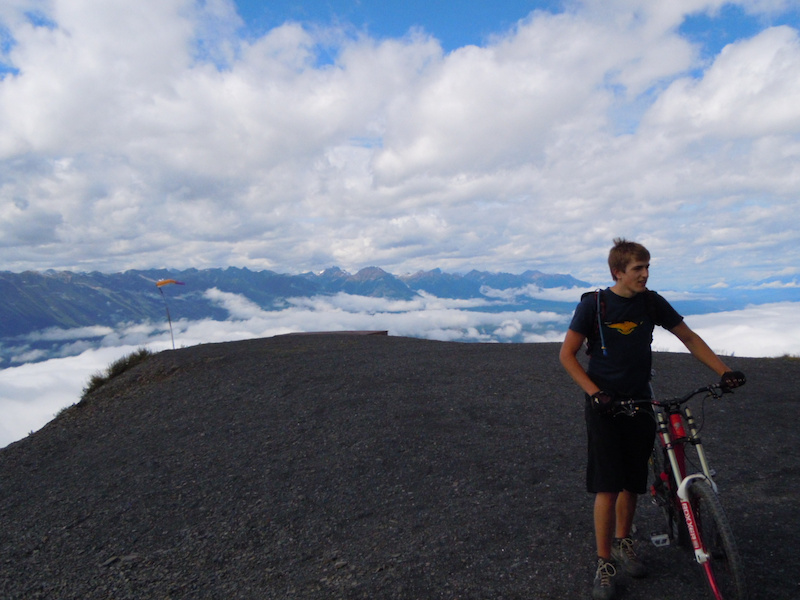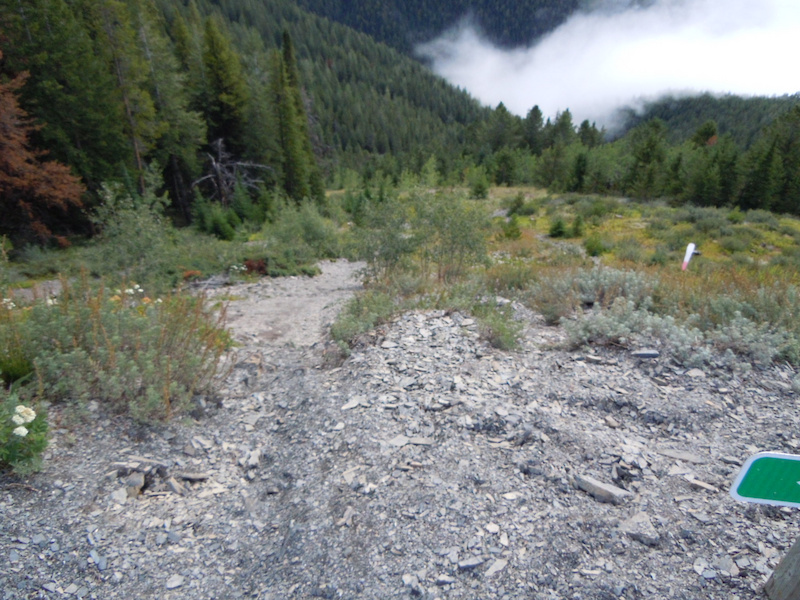 Deaddog was a little too gnarly for me, we opted for a different descent from the top
It was still a little damp up top, a little too damp for Bill the desert dog. but things tacked up as we got back on the main DH, and we were able to rip the super flowy descent.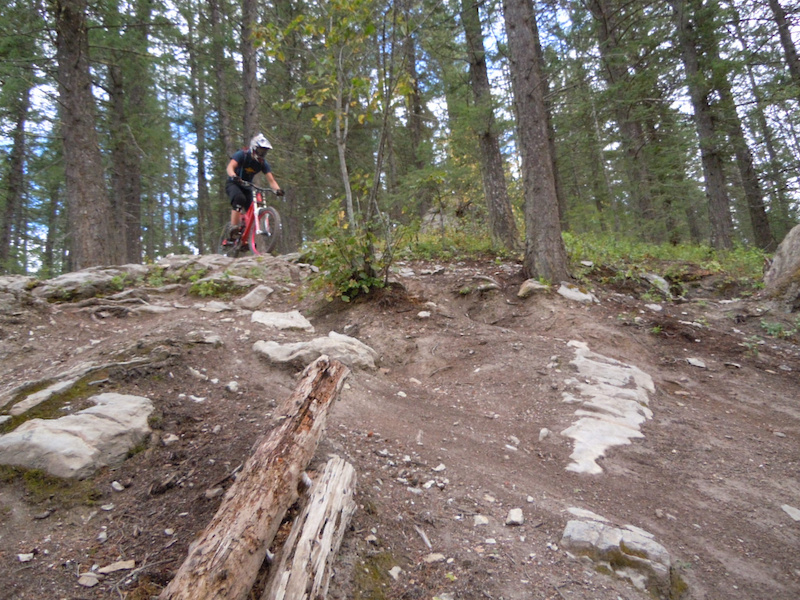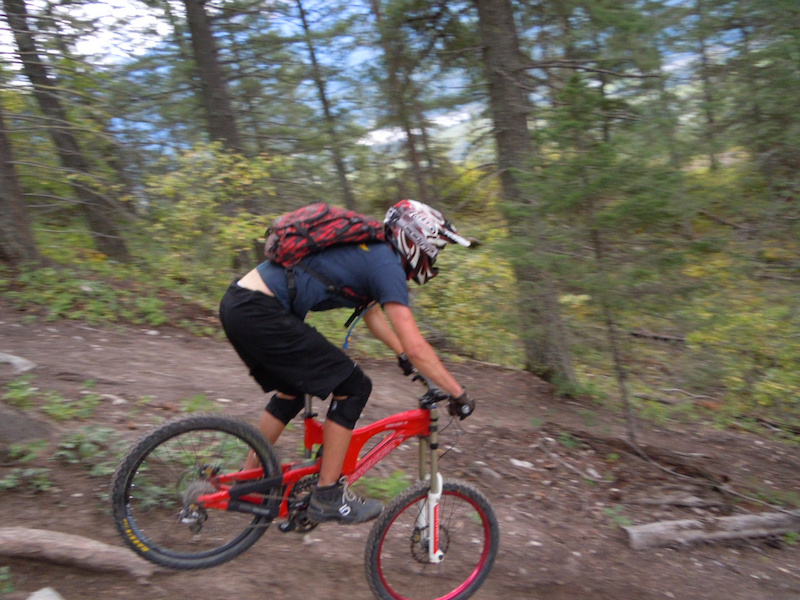 The final section (snake hill) down to the parking lot at the bottom is SUPER fun. Super smooth and fast berms snaking through a small valley.
After grubbing up, we set out to ride the Mtn Shadows trails which were also nearby. After much exploring of a confusing network with many different intersections, we found a super fun line with lots of rock up high and flow down low, and it eventually funneled back down to snake hill. If you have ever ridden Rock Garden at Kicking Horse, there was a section like that (ladder bridges onto and off of rocks) but in the middle of the forest! Unfortunately this area is on someone's woodlot, and some rogue builders have fallen green trees. A lot of the ladder bridges had been chainsawed, and some deadfall definitely looked like it was placed across the trail. Uh Oh. Otherwise a fun area!
unfortunately, we didn't have time for a rope swing session as we had to head off to Revelstoke for the next leg of the tour.
Uh, are you sure you don't want any tent poles there Bill?