Since my last post about riding, I made a video:
A repeat of last year but with slightly harder access and better weather!
We rode a good chunk of the climb, but there was lots of pushing to do. Great views!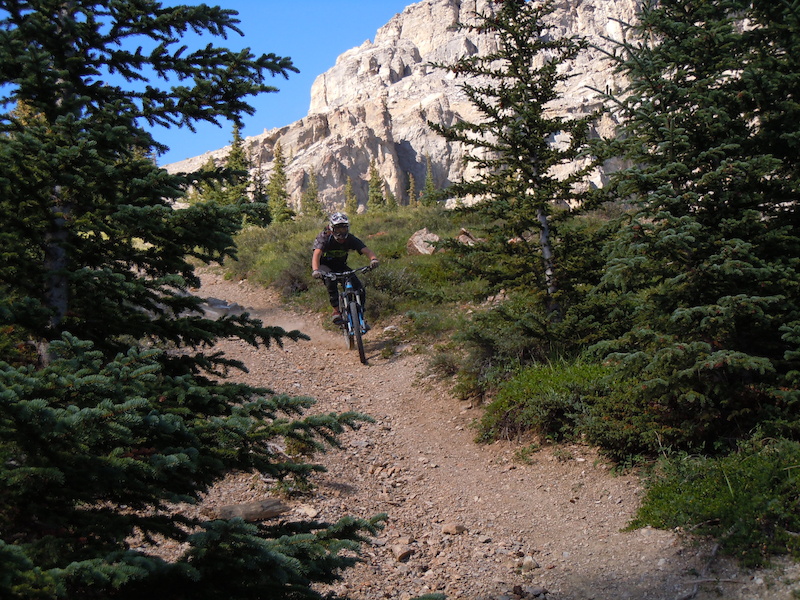 tight steeps!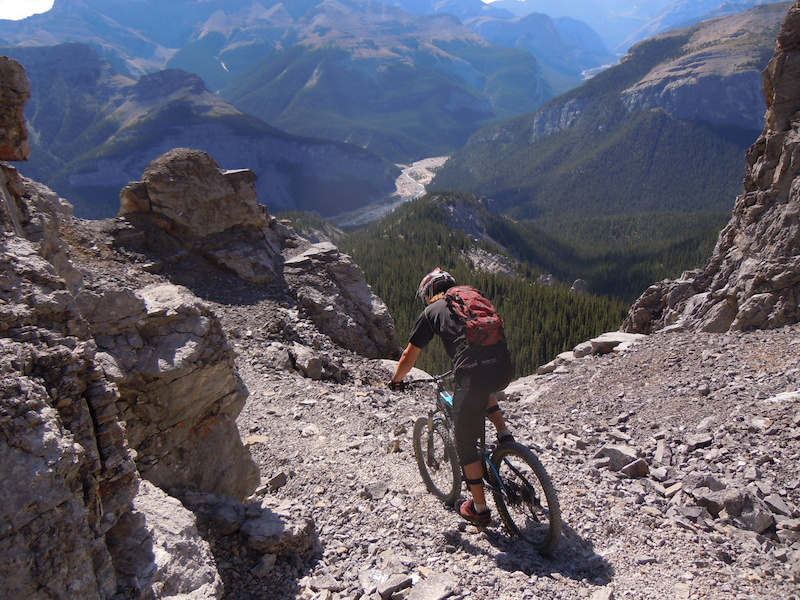 My favourite shot. A great view of the Ghost River valley.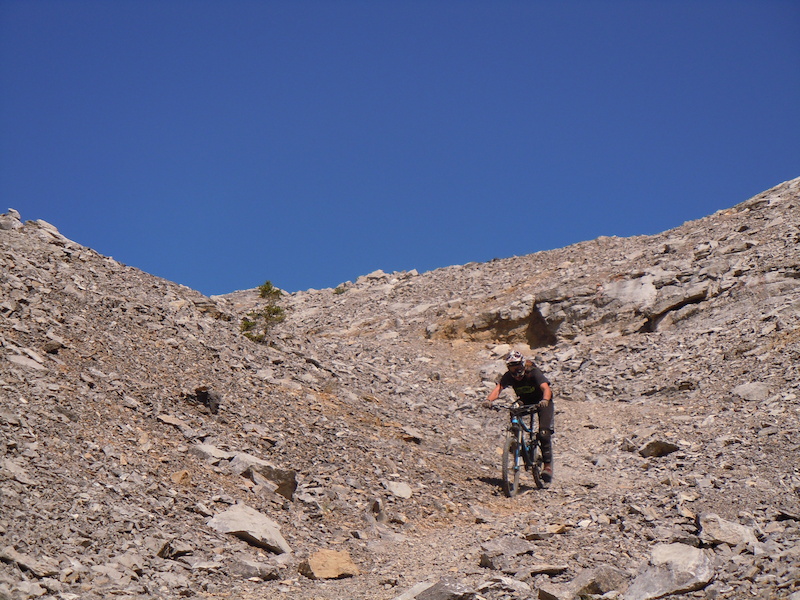 After some beautiful scree riding up top, the trail descended into some looser rocks, still very driftable!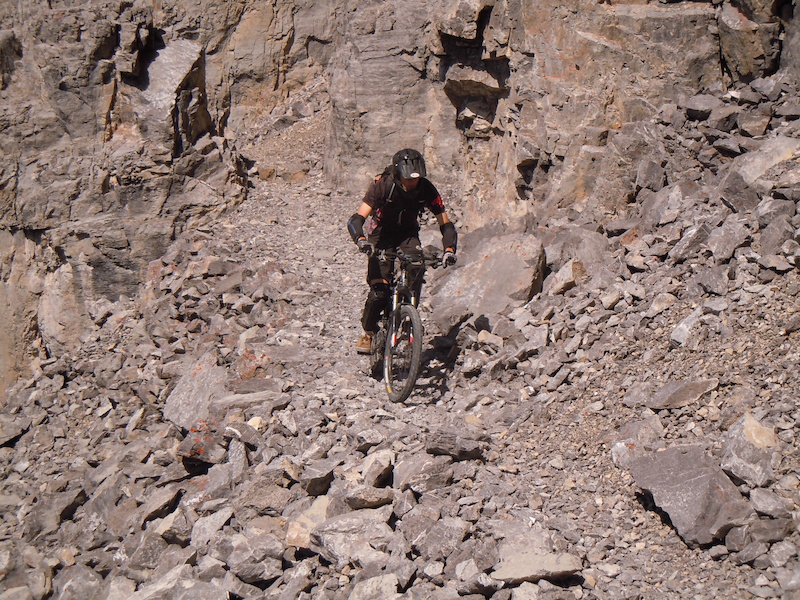 Yeah, the t-shirt and elbow pads is questionable style, well, gotta keep that skin intact!
Finding the trailhead was a little tougher with most of the landmarks and trail markers washed away in the June floods.
June floods also washed away a diversion dam, which made for some fording!
When we did this ride last year, it really set me off on a mission to find some great descents. I'll never be able to ride the gnarly steeps, but I do enjoy a long descent that travels through many vegetation zones. I rode a lot of great trails, but this one stood out for not being too intimidating, taking me through some awesome terrain, and of course, being non stop fun for the whole descent. The 90 year old trail flows well, better than some recently built trails designed with "flow" in mind. Maybe back then, they knew something we didn't!