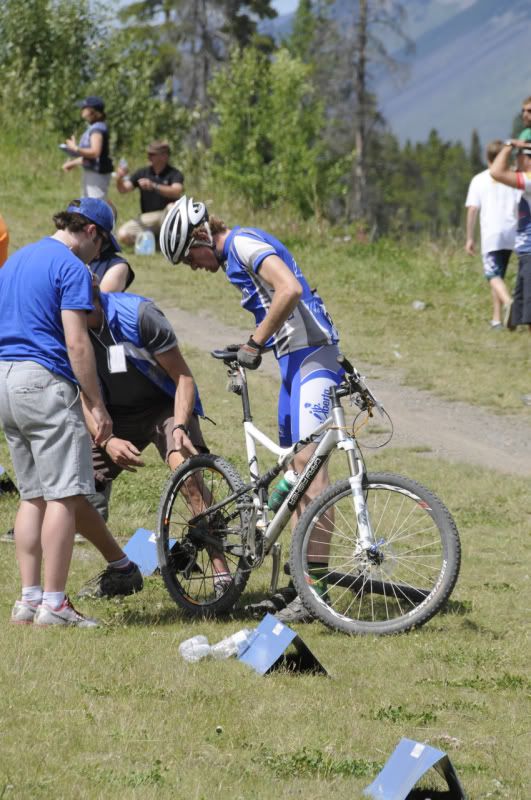 2 flats on different laps on the same section. Legs were feeling good! Thanks to everyone who did their best to keep me in the race!
Raced. Flatted. Flatted. Rock climbed. Team relayed. Rode a 29er. Learned to drive manual.
Good ideas: spare wheels (with similar rotor spacing, DOH!), tubeless, team relays, 29ers, long climbs.
Bad ideas: learning to drive manual in a really loud car.
Impartial: front row call ups.